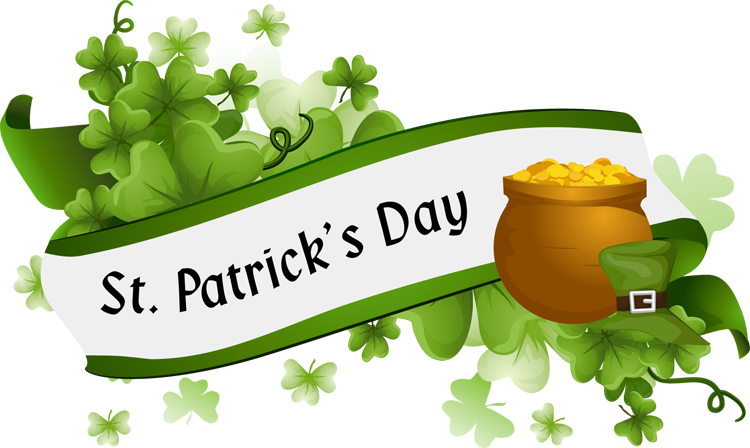 St. Patrick's Day Dinner
Friday, March 17th
6:00 p.m. – 9:00 p.m.
Join us for an Irish pub themed dinner to celebrate St. Patrick's Day! Dinner will be served in the Front Lounge!
Please stop by or call the Main Office for reservations (978-745-1210) in advance.
Pot of Gold Drawing
Each week, all member's names will be entered into a drawing to win a $100 cash prize. We will pull up to 7 names until we pick a winner who is in attendance.
If we pull 7 names and none of the names are present for the drawing, the $100 rolls over to the next week!
You must be present during the drawing to win your prize!
Arrive no later than 7:30 p.m. the drawing will begin at 8:00 p.m.